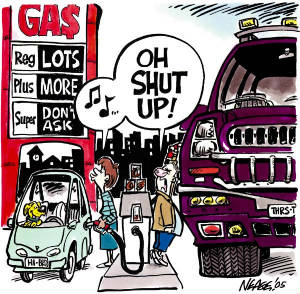 Consider this you Public Service Announcement for the day...

Apparently, if you're looking to save some of your hard earned cash, you should buy gas on Wednesday mornings on the Missouri side of State Line.

I heard gas prices could go higher than $4 a gallon this summer...

Ugh.

Anyway, hope this helps.